Come and discover one of the most wonderful areas of Greece with the most striking natural beauty, a place where you can experience great history and tradition. "Zagorochoria" refers to 46 villages that are interconnected by mountain roads, where each visitor can explore and discover his own favorite. One can enjoy peace and quiet, or extreme sports, breathtaking views and villages literally located in the wild forests. Imposing mountain peaks, crystal clear rivers, like Voidomatis river and alpine lakes, such as Drakolimni.
At Zagorochoria you will admire the traditional architecture characterized by the main materials used to build houses: stone and wood. The same materials are still used today (most of the villages at Zagori are characterized as traditional housing estates, according to a specific Zagori decree).
We have planned a series of activities for this visit, in order to enjoy every minute. Anyone in good physical condition can participate. Children at least 12 years old can participate if accompanied by their parent or guardian. Participation in a segment/ part of the excursion is not possible.
Of course, any visit to Zagori is a culinary experience as well! Here you will have the chance to taste the authentic food and drinks of the area. Traditional recipes ranging from popular pies, delicious sweets, fresh local meat, pure red wine produced in the area and the very famous "tsipouro"!
Adventure excursion schedule
Day one: Meeting at Zagorochoria
Day two: Crossing the renowned Vikos Gorge
Day three: Rafting at Voidomatis river
Day four: Hike to the famous Drakolimni through Astraka refuge
Day five: Walking at "Skala Vradetou" and Departure
Each participant must be properly equipped with their personal gear for hiking.
Rafting and/or Canyoning equipment will be given to you on site and is included in the price.
An equipment list will be sent after registration as well as a discount coupon from the Get Out Outdoor Store for your personal purchases.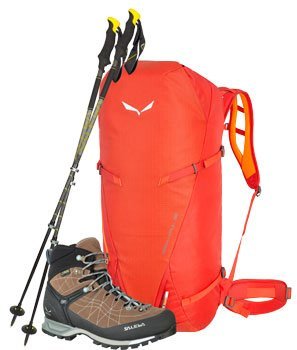 Next scheduled excursion:
Excursion leader
Rafting and/or canyoning instructors
Reception dinner
List of personal equipment and guidance on its purchase and use
Equipment for rafting and/or canyoning
Airfares
Domestic transfers
Personal equipment
Travel insurance
Accommodation and meals