Mount Kilimanjaro is the highest mountain in Africa at an altitude of 5895 meters.
It is located in northwest Tanzania and is very close to the Equator. This is the fourth highest of the 7 Summits (the highest peak of every continent) and Uhuru peak (which means "Freedom") constitutes the ultimate goal of many climbers from around the world.
Kilimanjaro is the only mountain in Africa, covered in glaciers, but because of global warming they are now melting and they will continue to in the next decades.
There are six main routes that lead to the mountain's peak. "Machame" is considered to be the most beautiful and the longest one. This route has also the highest success rates, because of the altitude, which helps for a better acclimatization. That is the reason we have chosen this route to introduce to you the magnificent beauty of this area, with the most amazingly unique fauna and flora.
So, if you are in good physical health and you believe that you have the will power, join our team and experience a once in a lifetime journey! Climbing Mount Kilimanjaro is a very demanding task and, of course, the proper preparation and training is essential. Trekking is not so difficult, but it can be very tiring because of the altitude. We will spend our nights at organized campsites along the way. Walking time ranges between four to six hours daily, and in between we stop at various campsites. The ascent for the peak starts from the night before, in order to be on time to admire the magical African scenery at dawn. The day that we "conquer" the peak is extremely difficult and tiring, because of the high altitude and the many hours of walking. But in the end we are all rewarded with the most amazing experience!
During our trek, professional porters, cooks and local guides accompany us to ensure our stay will be as pleasant and enjoyable as possible. "One Step Further" provides you with an experienced group leader, who will be with you at all times to make sure that you succeed with this amazing task and of course to ensure that everything goes as planned.
Adventure excursion schedule
Day 1 Arrival at Kilimanjaro International Airport
Day 2 Breakfast and rest at Moshi
Day 3 Breakfast and departure from Moshi
Day 4 Trekking to Shira Hut at 3840m
Day 5 Departure for Barranco and lunch at Lava Tower
Day 6 Departure for Karanga (4030m)
Day 7 Departure for our last campsite, at "Barafu Hut" (4660m)
Day 9 Descent through the tropical woods, towards gate Mweka.
Participants must have their own personal gear, apparel and winter mountaineering stiff boots.
Ice axe, crampons, helmet, skis & ski boots can be rented.
A complete and analytical equipment list stating all the details, as well as a discount voucher from Get Out Outdoor Store will be sent right after the participation confirmation.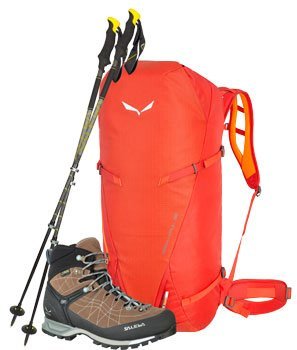 If you wish to join the team, book your trip today or contact us for more details.
Next scheduled excursion:
Proposal for physical preparation program if necessary
One instructive hikee before departure (for residents of Cyprus)
One Step Further guides and activity instructors
Designing – Planning – Execution – Supervision
Inland transports via bus
Overnight stay with breakfast in traditional guest houses and dinner in traditional taverns as mentioned in the program
Personal equipment list and assistance for purchase and use
Equipment for rafting
Airfare tickets
Personal hiking equipment
Medical examination before departure
Travel Insurance
Rescue costs
Personal expenses (drinks, etc.)