Tzoumerka or Athamanika mountains are located in western Greece and are part of the wider Pindos mountain range. Their highest peak is called Kakarditsa (2429m) and the second highest is Katafydi (2393m). Another high and impressive peak is Strogoula (2107m.). They have been designated one of the important areas for birds in Greece and have been declared a National Park. They consist of beautiful villages and traditional settlements surrounded by ravines, gorges and steep mountains. The steep mountains in combination with the crystal clear rivers create a scene taken from the movies of another era, leaving the visitor enchanted and stimulating his senses in a different and fairytale way.
Tzoumerka is a real mountain paradise on earth and offers numerous hiking and mountaineering routes of maximum beauty and high aesthetics. The program we propose combines to the maximum extent the pleasure one feels while climbing in nature and the rejuvenation experienced while rafting in crystal clear waters. Those in relatively good physical condition and children aged twelve and over can participate in the activities only if accompanied by a parent or guardian. In the ascents to the surrounding peaks, depending on the time of year, good physical condition and appropriate preparation are required.
Adventure excursion schedule
Day one: Meeting at Tzoumerka
Day two: Hiking and exploring the surroundings
Day three: Rafting at Arahthos
Day four: Ascent of Mount Strongoula (2101m)
Each participant must be properly equipped with their personal gear for hiking.
Rafting and/or Canyoning equipment will be given to you on site and is included in the price.
An equipment list will be sent after registration as well as a discount coupon from the Get Out Outdoor Store for your personal purchases.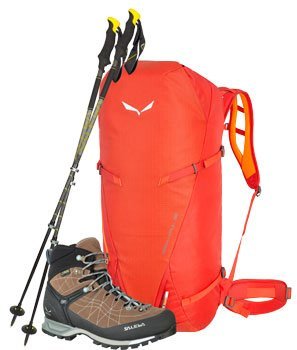 Next scheduled excursion:
Excursion leader
Rafting and/or canyoning instructors
Reception dinner
List of personal equipment and guidance on its purchase and use
Equipment for rafting and/or canyoning
Airfares
Domestic transfers
Personal equipment
Travel insurance
Accommodation and meals