In Karpenisi you can admire the emerald-green forests along with the small, well hidden villages scattered around the mountains. The green palette of the area combined with the deep blue of the sky create a perfectly relaxing picture. The traditional guest houses are carefully built in harmony with nature, offering an extraordinary experience to the visitor.
Numerous outdoor activities can be enjoyed in the area's rich nature. The program that we have designed takes full advantage of our stay in Karpenisi, with activities that anyone with a basic fitness can participate in. Children over the age of 10 can participate as well, only if accompanied by their parents.
The experience wouldn't be complete without tasting authentic local cuisine and drinks. Traditional dishes are delicious! You can try katiki (white cheese), galaktompoureko (traditional desert), home made sweet treats served with yoghurt and fresh meat from the area. Don't forget to taste local red wine, as well as a glass of tsipouro (traditional alcoholic drink).
Adventure excursion schedule
Day one: Meeting at lush green Karpenisi
Day two: Hiking and Via Ferrata at Mavri Spilia gorge
Day three: Rafting to Tavropos river
Day four: Ascent to Mount Helidona (1975m)
Each participant must be properly equipped with their personal gear for hiking.
Rafting and/or Canyoning equipment will be given to you on site and is included in the price.
An equipment list will be sent after registration as well as a discount coupon from the Get Out Outdoor Store for your personal purchases.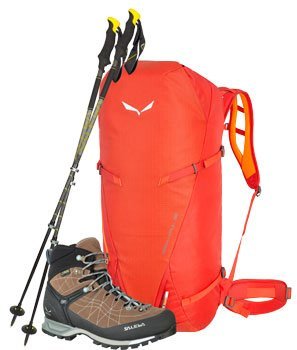 Next scheduled excursion:
Excursion leader
Rafting and/or canyoning instructors
Reception dinner
List of personal equipment and guidance on its purchase and use
Equipment for rafting and/or canyoning
Airfares
Domestic transfers
Personal equipment
Travel insurance
Accommodation and meals